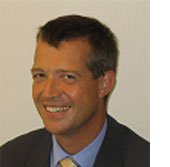 Leo's high energy level and drive are contageous. Employees and colleagues describe him as enthusiastic, direct and with high integrity. Those that hire him have high confidence and trust and appreciate the strategic insight and are most happy with "things getting done". Leo needs clear goals and an environment with an open atmosphere where humanistic leadership is welcome.
Change Management at Ulinco, Allgon, Powerwave, Ericsson, EHPT, KPN, Unisource, PTT Telecom and Akzo Nobel.


Formel roles: Managing Director, General Manager, VP/Director Sales & Marketing, Global Partner Manager, Business Manager, Production Manager, KAM, Controller to the Board.


Organisations ranging from 7 – 110 employees; budget/revenue responsibility for 20 MEuro.


Mentor/sparring partner; Coach; Member in Connect, the VentureCup jury and the Swedish Boardacademy ("Styrelsakademien").


Strong internationell experience from professional life and living in Holland, China, England and Sweden, as well as experience from doing business in Asia, NA and Mexico.


Consultancy for i.e. Protaurius, Witsbits, Legetimus, AnsysFluent, BS Mekaniska, Flexenclosure and PMG.